I did accomplish
one
thing this weekend aside from noisy fiddle repair: I cleaned up my primary desk, and also did a buncha sorting through the various drawers and cups and storage bins where writing supplies and other junk tend to accumulate. Threw out a lot of things, cleaned up others. In the process, I discovered a few things.
For one, I may have the largest private collection of those correction tape dispenser thingies in existence:
Seriously, there are about a dozen! I guess I can stop buying 'em for awhile, now I know where they all are...
Also, after clean up, I'm even more perplexed by my complete and utter inability to
ever
find a Sharpie on those occasions when I need one. I mean...they were everywhere! More than half a dozen of 'em, spread throughout the house!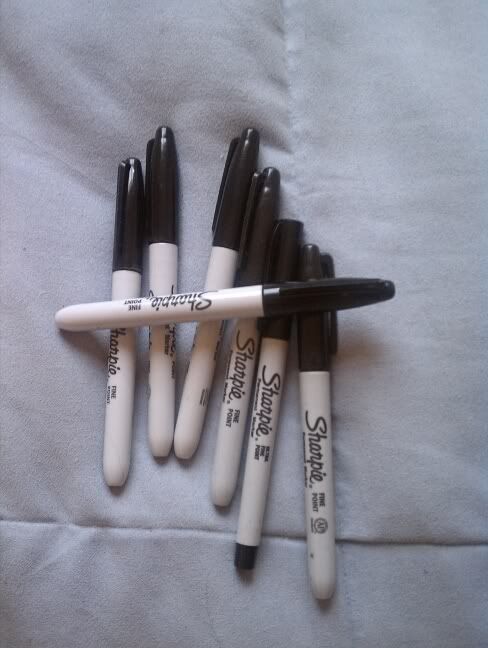 They are corralled now. Hopefully they'll stay that way.
Don't
make
me set up a webcam to keep an eye on you while I'm out and about, Sharpies. I don't want to hurt you, but I will.