Did the rounds at Goodwill today. I found what I was looking for (a couple of outfits for church), and then did some poking though the chaos toward the back of the store, with some success!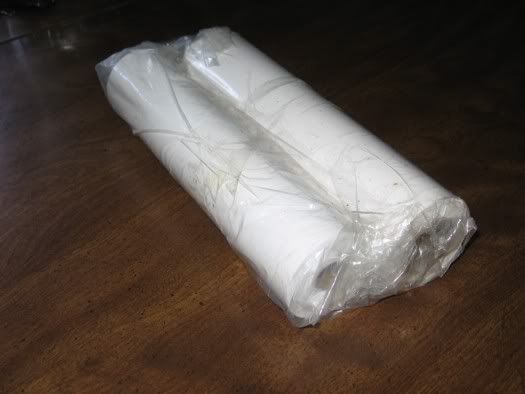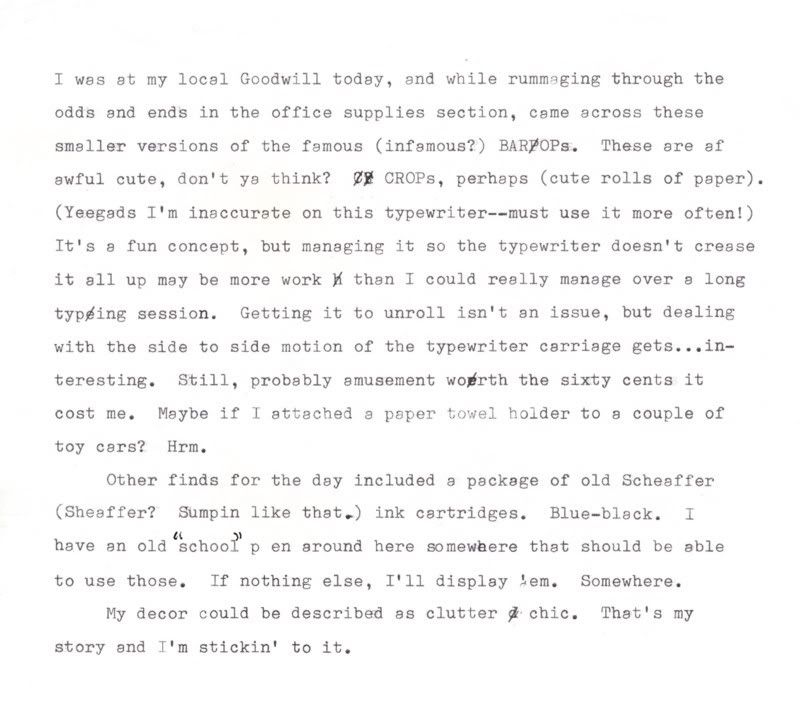 The first bit of this particular CROP is a bit discolored, as you may or may not be able to see, but I think it's OK further in. I may just pass these off to my little nieces to use for coloring (we had a lot of fun with continuous feed paper when I was little--great for making your own "film strip"), but I had to try!
Here's the ink. Nothing too fancy, but it's not available anymore. And I do like the brightly colored (if plain) packaging!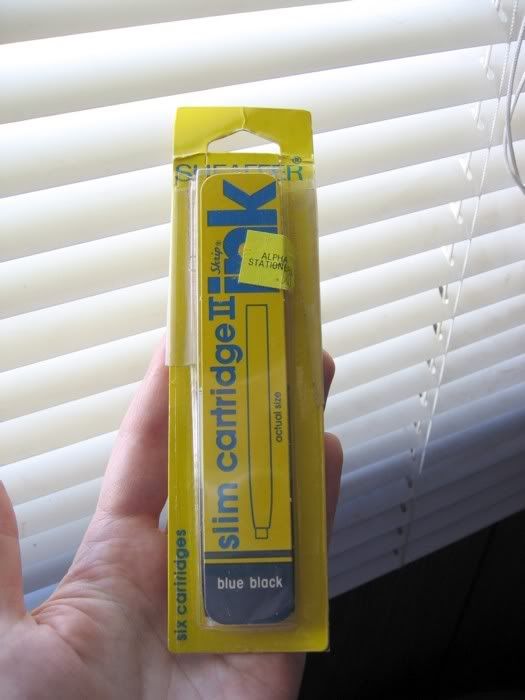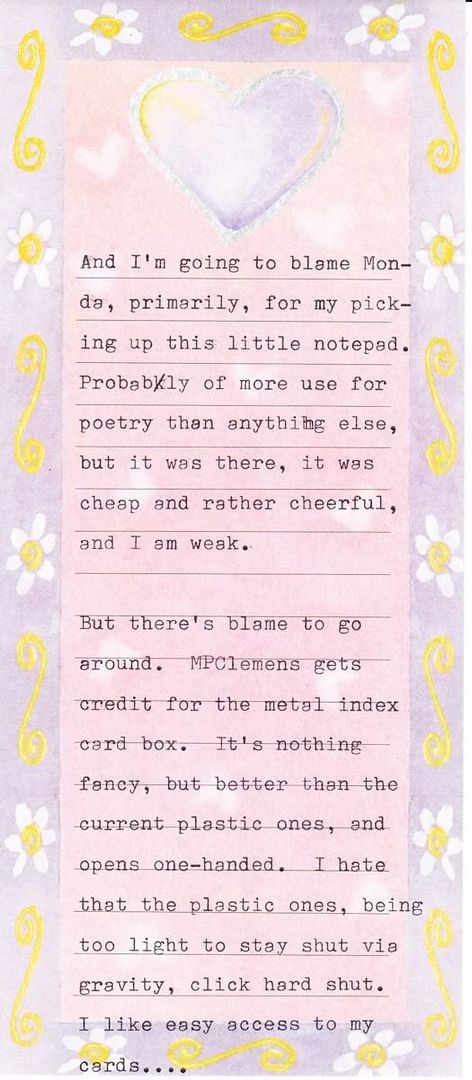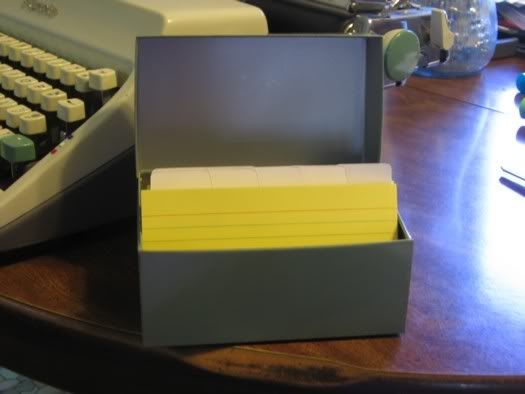 No typewriters today, but you know, I'm kind of glad of it. If I see them, it's hard to walk away, and I still need to pare down. It's fun having some variety, but I have that already. And really, there isn't much that can top my current little group of keepers. That's rather a nice feeling. If I found a pica Hermes 3000, all bets would be off--I've said that before. But I'm awful blessed.
Oh, and during the car ride to and from and here, there and everywhere, I was listening (over and over) to The Innocence Mission's "Befriended," which is available from Amazon's MP3 downloads store, which made it way too easy to buy. This purchase was Cheryl/Strikethru's fault, as one of the tracks on that album was used as the background music for her recent
video shoot of Ace Typewriter
. If you haven't seen it, go check it out. It's a beautiful, beautiful thing.
One more little poem--a bit out of my usual zone. Started with the prompt "electric door".