Went to Goodwill today and was pawing through the baskets of office supplies like I always do, when *this* turned up:
That's three boxes of pencils, a full dozen in each. And a pencil I've wanted to try for a long time. And for less than a dollar a dozen. I bought these so fast...
The erasers are pretty well cooked, of course, and not much good. The pencils themselves are perfect. And beautiful things they are, IMO.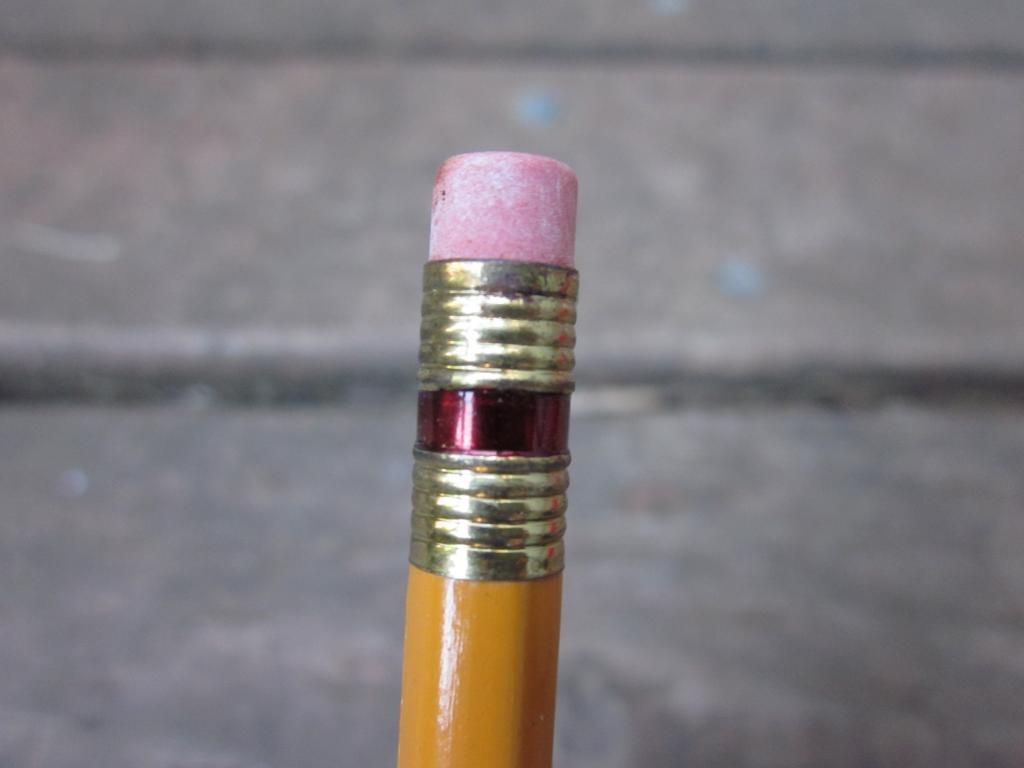 I particularly like the shiny brass and red ferrules. (Yes, there's a little corrosion, but not too bad.) The ferrules on the newer Papermate Mirados (shown here on a Black Warrior) are much subdued in comparison.
Really looking forward to trying these, once I get up the nerve to actually sharpen one. And I'll hopefully do a little review of sorts once I do.