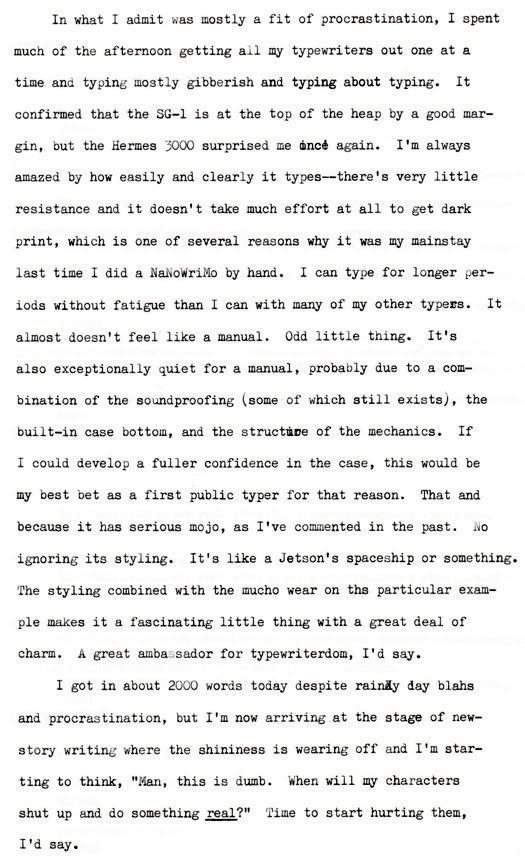 OK, so I meant to write "the last time I did NaNoWriMo on a typewriter" in there, not "by hand". It's past my bedtime already. Ungh.
At this point, although as I said, the SG-1 is the best I've got--no question--I still have logged far more hours on the Hermes 3000 than any other typewriter. I'm understandably attached to it. It was nice reminiscing a bit today...I'm thinking I'll spend a whole NaNo day on it now and again. If I figure out the words-per-page for it and add that calculation to my spreadsheet, it shouldn't throw me off.
Pages = approaching 37.5. Words = about 12,150.