I didn't write yesterday and haven't written much today because I JuST got braces. And had four teeth out. I've got crowding issues that were starting to catch up with me, and it was either get braces or have on-going problems that would likely cost at least as much...so I chose the braces.
I feel like a total dork, not to mention like I have the front end of a large automobile caught in my teeth. And I feel like I'm going to be living as an awkward adolescent *again* for two years in my early thirties.
On the other hand, all that angst is sure to generate some writing ideas, right?
My initial reaction to my friend saying I should really take a before picture showing all my teeth...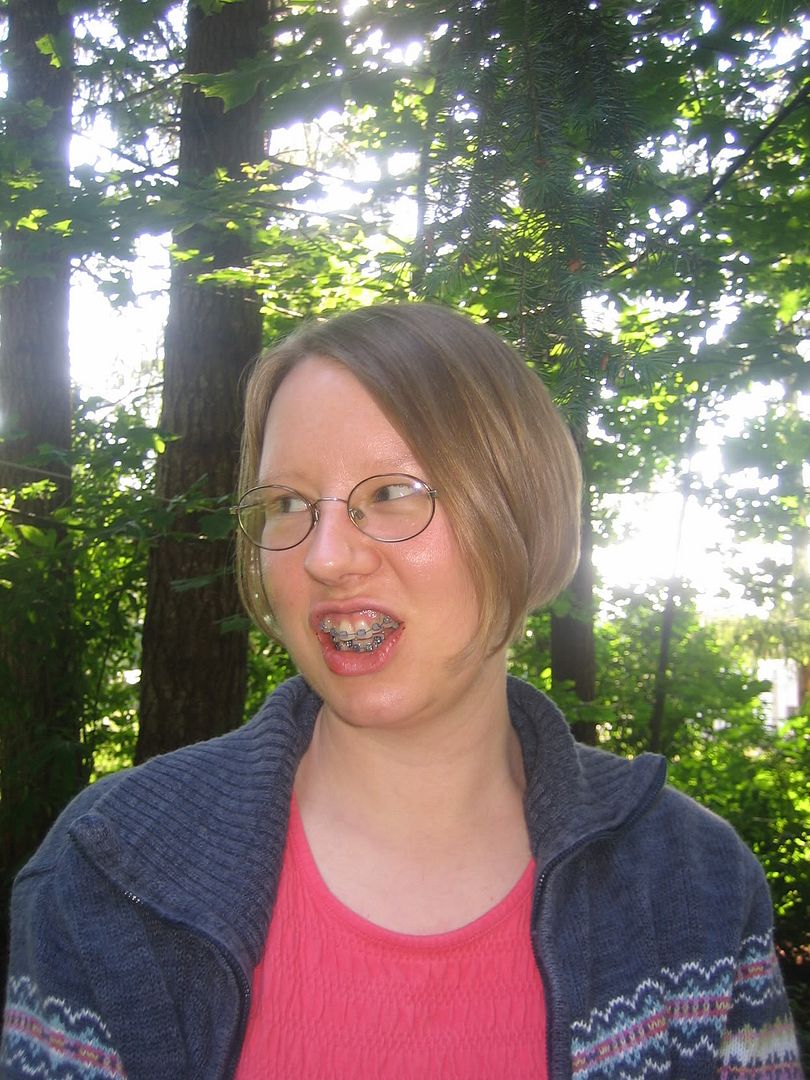 OK, so I can *sort* of smile, too.


I still feel like a dork. And man, that's a lot of metal.