Observation one: I've probably been listening to too much opera. These ain't exactly cheery, are they?
Observation two: poems do almost diddly-squat to up your word count. They do give you pretty much instant gratification, however, unlike your average novel.
Observation three: I couldn't come up with decent titles to most of what I write if you held a gun to my head.
Untitled #1: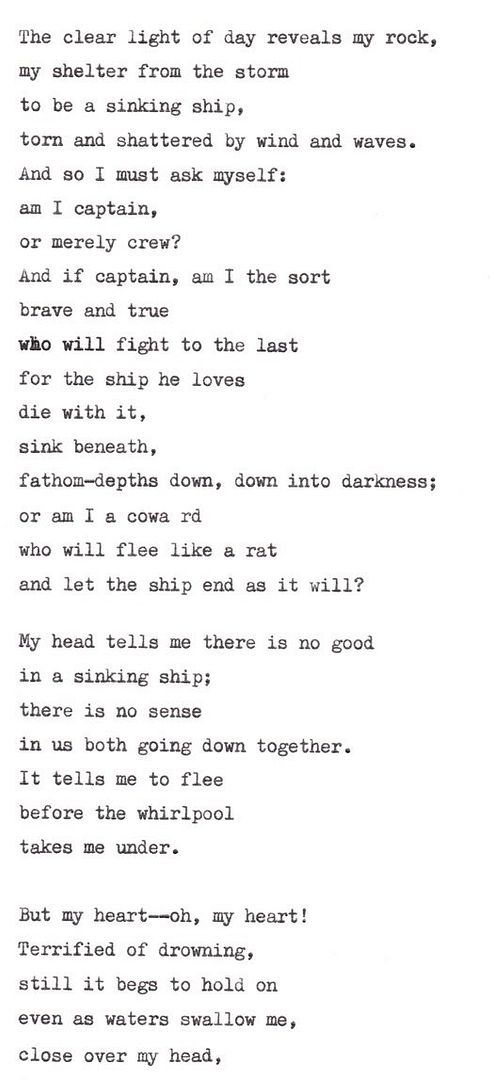 ---
Untitled #2: