A recent spate of childhood papercasting reminded me of this masterpiece from my own younger days. Judging from other dated items in the same folder, I would have been somewhere between nine and maybe eleven.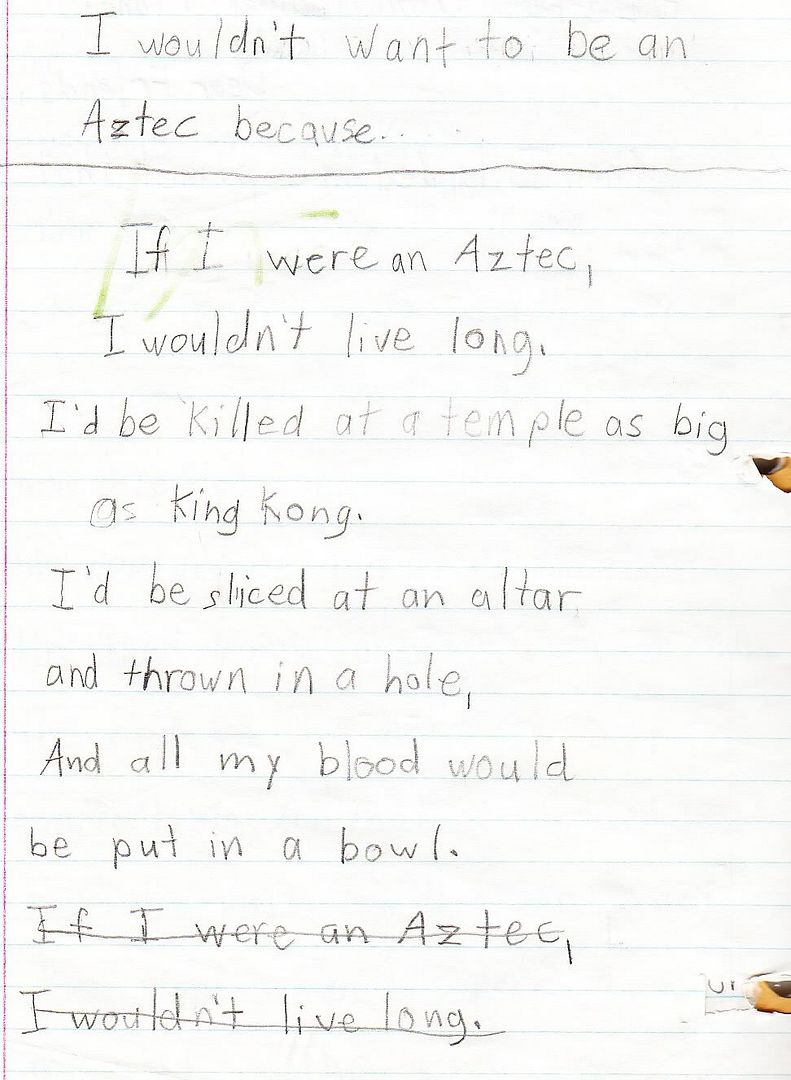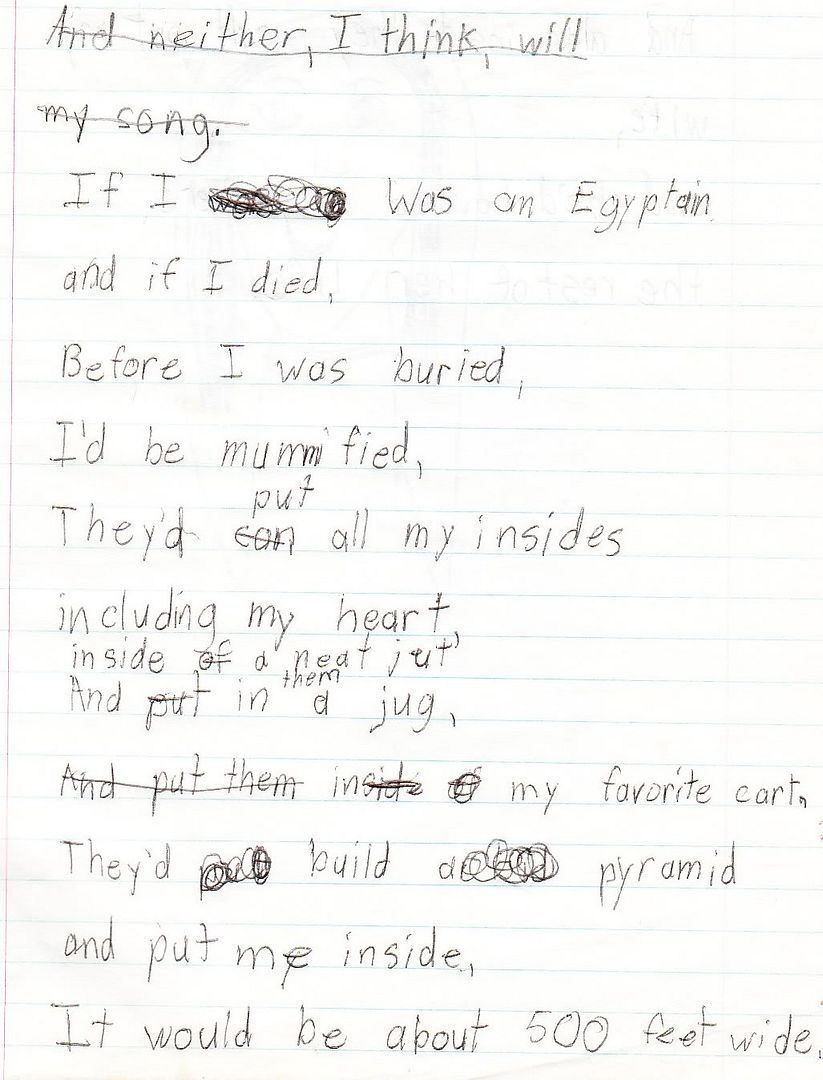 As you can see, I was already well acquainted with strike-through methods. Even I'm not really sure what exactly I meant to say in a couple of those lines!
Pretty brutal. Why, I wonder, are kids so fascinated by gore? It wasn't like we, personally, were exposed to much either. We didn't have TV for the most part for one thing, and didn't watch movies except for the occasional old classic. Closest we got to bloody violence was listening to murder ballads, and reading The Boy's King Arthur...which is, admittedly, pretty gory. "...and with a mighty stroke he smote Sir Maurhaus upon the helm such a buffet, that it went through his helm, and through the coif of steel, and through the brain-pan, and the sword stuck so fast in the helm and in his brain-pan that Sir Tristam pulled thrice at the sword or ever he might pull it out from his head, and there Maurhaus fell down on his knees, and a piece of the edge of Tristam's sword was left in his brain-pan..." Lovely stuff, that. Yum.