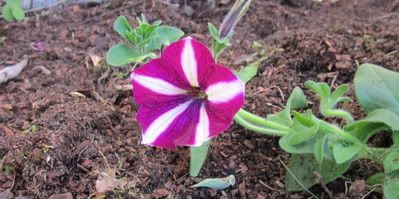 I planted some pretty flowers and they're not dead yet! See? Blithering, as promised!
For the last few months, I've felt like I've had nothing worth saying. Thus, I've primarily resorted to the site dedicated almost entirely to people with nothing much to say, and said a lot of nothing on Facebook. But lately, I've had so much nothing to say, I feel like saying nothing on a grander scale. So I'm back. Maybe. Kinda. Lucky you.
Aside from saying a lot of nothing, I continue to be obsessed with music. Along with playing with friends whenever possible, I'm still going to the Wednesday night Irish session at Tugboat Annie's in Olympia, WA most weeks, which is a blast. I'm still getting the tunes under my fingers, but have most of the most common tunes pretty well down, so long as we don't go to warp speed.
A few weeks ago, I got my hands on a tenor banjo.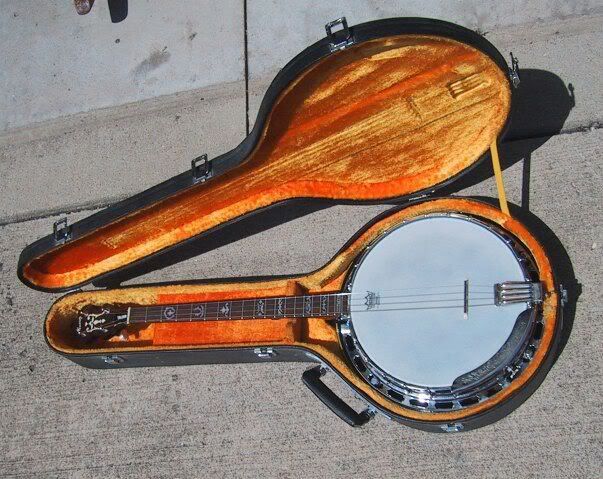 My Alvarez Minstrel banjo, complete with groovy '70s orange fuzz lined case...
Tenor banjos differ from your average bluegrass or old time banjo in that they have just four strings (no short fifth string off to the side) and a shorter neck, and are played with a plectrum (or pick, if you prefer). For Irish music, tenor banjos are typically tuned GDAE: same as a mandolin or fiddle, but an octave lower, which means all the tunes translate over pretty much instantly, though the banjo has a much longer neck...quite an adjustment there!
It's also much louder than mandolin. This I like. I like a lot.
I'm also back in a pencil phase, after several months of pretty much not writing at all. Summer is a good time for carefree writing utensils! Currently-in-heavy-rotation pencils include the Musgrave Test Scoring 100 (I have a review for these I may post soon if I can get some satisfactory pictures taken) and a few varieties of USA Gold pencils. It's also almost that wonderful time of year: back-to-school sale season. Aren't you excited? Personally, I'm hoping for more 25 cent Norcom composition books, and maybe a chance to stock up on Papermate Black Pearl erasers.
As a final update, I remain utterly enamored of my Kindle Touch. I take back all the bad things I ever said about e-readers. I like the light weight, the flat "pages," the instant bookmarking--lots of little things I'm coming to take for granted. I'm also fortunate to live in an area with a good library system and access to about a zillion Kindle library books. Let me tell you, it's pretty awesome to be able to finish a library book at nine o'clock on a Saturday evening and be able to have a new library book in your hands in moments instead of waiting a long and miserable two days until you can get to the library after work on Monday.
OK, that makes me sound like a junky. But maybe I am, a bit.
Lately, I admit I've mostly been reading rather light fantasy/sci-fi novels (Tad Williams' Otherland series at the moment, and Terry Pratchett's Discworld books). Hey, it's summer, or as well as, though you'd be hard pressed to tell based on the current cold and blustery weather here in the Pacific Northwest. I do have some non-fiction and classics stacked up for later reading, though, plus a bunch of Mary Roberts Rinehart mysteries, plus I want to go back and read the flawed-but-interesting biography Kent Gustavson wrote about Doc Watson, a musical hero of mine to say the least, who passed away on May 29th. What a musician and man he was!